Home
Whether you are looking to get out of the rent trap and into your own home, need to refinance your existing debts, looking to pay off your mortgage quicker, excited about buying your first investment property or a seasoned investor chasing the next market on the verge of a growth cycle, we can help you in your journey.
"We are committed to helping you build wealth for the future. Our team and alliance partners are passionate about assisting you through the world of finance, property investments and retirement planning. Chesswork Group will help take the guesswork out of planning your next move."
ALEX ANDERSON, CEO & FOUNDER
Mission Statement
We transform people's lives by restructuring their finances and guiding them through the world of investing wisely. We seek out the best investment opportunities for our clients helping them create wealth for the future and security for their families. We support the development of our professionals to enable them to achieve their potential and to provide superior service.
Services
When you are serious about building wealth, the best tactic is to cover all bases. Chesswork Group can assist with all your needs:


  Property Investment


  First Home Purchases


  Self-Managed Super Funds (SMSF)


  Mortgage Broking and Finance


  Commercial Finance


  Car Loans / Personal Loans


  Equipment Finance


  Debt Consolidation


  Debt Reduction


  Tax Minimisation


  Quantity Surveying / Depreciation Schedules


  Conveyancing


  Insurance


  Financial Planning / Superannuation Strategies
ENTER YOUR DETAILS IN THE FORM BELOW FOR A FREE CONSULTATION AND SEE HOW WE CAN CHANGE YOUR LIFE!
Contact Chesswork Group
Need help transforming your life financially? Give us a call…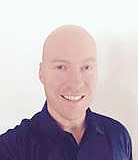 Meet Alex Anderson
Founder of Chesswork Group
Call us 1300 295 138
Address: 283 Newcastle St, Northbridge WA 6003
Email: info@chessworkgroup.com.au