CHESSWORK FINANCE
Have you ever sat down and looked at your mortgage statement and worked out that you have been paying thousands of dollars but you are just paying interest?
When you look at your monthly budget, do you feel like you're on the hamster wheel going nowhere fast? You are not alone and we can help you.
"We are mortgage planners and we show people how to structure their debt portfolio so they save thousands of dollars in interest, pay off their home and personal loans in record time all without affecting their current lifestyle."
ALEX ANDERSON, CEO & FOUNDER
ENTER YOUR DETAILS IN THE FORM BELOW FOR A FREE CONSULTATION AND SEE HOW WE CAN CHANGE YOUR LIFE!
Contact Chesswork Finance
Need help transforming your life financially? Give us a call…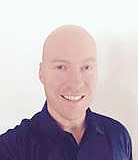 Meet Alex Anderson
Founder of Chesswork Group
Call us 1300 295 138
Address: 283 Newcastle St, Northbridge WA 6003
Email: info@chessworkgroup.com.au
Chesswork Finance Facebook