CHESSWORK PLANNING
LET CHESSWORK PLANNING CREATE YOUR FINANCIAL FUTURE.
For most Australians, our superannuation fund is our only retirement strategy and it's even more important now that there's speculation that the government may not even supply a pension by the time we are ready to retire.

"For a nest egg that is so critically important for our financial security, amazingly, most of us don't even know what we are invested in."
ALEX ANDERSON, CEO & FOUNDER
Fees and charges associated with managed funds can also negate any profits you have made from the investments and you may find that the only reason your fund is growing is from your own contributions.
Let us review your superannuation and ensure that you are invested in accordance with a strategy that fits your needs and that you have the right protections in place that will cover you and your family.
ENTER YOUR DETAILS IN THE FORM BELOW FOR A FREE CONSULTATION AND SEE HOW WE CAN CHANGE YOUR LIFE!
Contact Chesswork Planning
Need help transforming your life financially? Give us a call…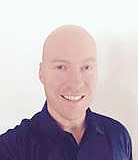 Meet Alex Anderson
Founder of Chesswork Group
Call us 1300 295 138
Address: 283 Newcastle St, Northbridge WA 6003
Email: info@chessworkgroup.com.au
Facebook Chesswork Planning