CHESSWORK PROPERTY
THE WORLD OF PROPERTY INVESTMENT CAN BE DAUNTING FOR A LOT OF PEOPLE.
There are horror stories out there of people who have been burnt with properties that go backwards, nightmare tenants or worse yet, not tenants. Picking the wrong property and failing to protect your assets properly, can prove to be very costly and create a lot of stress in your life.
Now that we all have access to the internet, there is so much information out there it is hard to know where to begin. With our hectic lifestyles, it is hard to find the time to do all the research and even then most of us don't really know what to look for.
"We research and analyse the Australian property market to find the right property at the right time in the right location. Then we show you how to correctly use debt to build a significant investment portfolio."
ALEX ANDERSON, CEO & FOUNDER
ENTER YOUR DETAILS IN THE FORM BELOW FOR A FREE CONSULTATION AND SEE HOW WE CAN CHANGE YOUR LIFE!
Contact Chesswork Property
Need help transforming your life financially? Give us a call…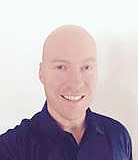 Meet Alex Anderson
Founder of Chesswork Group
Call us 1300 295 138
Address: 283 Newcastle St, Northbridge WA 6003
Email: info@chessworkgroup.com.au
Chesswork Property Facebook